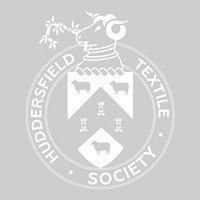 Huddersfield Textile Society is delighted to announce details of its lectures and events programme for the 2017-18 season.
Click here to download the full events programme
White Rose Lecture: The Woolmark Company - Exploring The Potential Of Australian Merino Wool
9th October 2017
Rebecca Kelley, European Product Marketing Manager for The Woolmark Company, explores the potential of Australian Merino wool in product development and marketing initiatives.
Woven Protective Shields - The Science Behind The Airbag
6th November 2017
Hugh Finn, Research & Development Manager of Airbags International Ltd, shares his extensive knowledge of high-performance technical textiles and how they are used in airbag technology.
Historical Lecture - Textiles In Huddersfield
4th December 2017
Ian Baxter, Committee Member and textile historian, takes us on a fascinating journey back to the heyday of the textile industry with this evening of historic film, including the blockbusters 'All's Wool That Ends Wool' and 'We Of The West Riding'.
3D Weave - Opportunities For 3D Woven Structures
5th February 2018
Dr Lindsey Waterton Taylor, Lecturer in Weaving Technologies and Design at Leeds University, discusses the production of innovative 3D woven prototype materials and their uses in manufacturing.
Spring Lecture
5th March 2018
Watch this space - Spring Lecture details to be confirmed shortly.
Visit - Joshua Ellis: Handcrafted in Yorkshire
14th March 2018
Huddersfield Textile Society's annual visit takes members to the Batley premises of Joshua Ellis Ltd, cashmere weavers and suppliers to global luxury brands.
Huddersfield Textile Society Annual Dinner
26th April 2018
The Society's 2017-18 annual dinner and prize giving will take place on 26th April. The venue is still to be confirmed.
Huddersfield Textile Society Annual General Meeting
9th July 2018
Huddersfield Textile Society's AGM will take place at the Textile Centre of Excellence from 6.30pm.

All lectures are held in the lecture hall of the Huddersfield Textile Centre of Excellence, Red Doles Lane, off Leeds Road, Huddersfield, HD2 1YF. Tel: 01484 346500. Buffet at 6.30pm, Lecture at 7.15pm - unless otherwise stated.
Members, company employees, students of the University of Huddersfield and members of The Bradford Textile Society are welcome to attend all events listed.
For all Huddersfield Textile Society events this season we ask you to let our secretary know if you are to attend and if you will be partaking of the buffet, so that we can cater accordingly.
Further particulars from the Hon. Secretary - Lynn Giblin E: lynn.giblin@googlemail.com