Textiles and Surfaces have surrounded us in different forms for millennia. Fibres and materials made from bark, wood, sand, glass, and skin became early textiles and surfaces developing into the multi structural unconventional materials for interior, architectural and wearable functional design that inspire, create and evolve our relationship with materials, space and form in our contemporary environment today.
The Re-Thinking context of the conference questions the future of textiles and surfaces, the industry and the importance of higher education within this industry. The conference aims at examining the current and future developments in textiles and surfaces asking what is the future of the textile and surface industries?
Keynote speakers: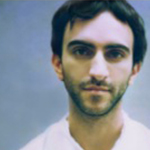 Philip Fimmano
A contemporary lifestyle specialist who contributes to Trend Union's books, magazines and strategic studies for various international brands. Decrypting socio-economic and cultural evolution in terms of future consumer aspirations, he advises on the directions for collections, marketing campaigns and visual identity.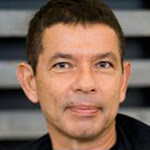 David Shah
A publisher at Metropolitan Publishing BV(Textile View, View 2, Viewpoint, Pantone View Colour Planner, Textile View VFF China Assistant Professor Renmin University Beijing.
Professor Jane Harris
Professor of Digital Design and Innovation, Associate Dean of Research, London College of Fashion, Advisor to EU Commission, ICT / H2020 and Co-Author, Digital Visions for Fashion + Textiles: Made In Code.
Dr Subramanian Senthilkannan Muthu
Currently working for SGS as a global sustainability consultant, he gained his doctorate degree from The Institute of Textiles and Clothing of The Hong Kong Polytechnic University. He has conducted LCA and carbon footprint projects for various products in many countries across the globe, and has more than 75 academic publications in various textiles and environmental journals and 15 books to his credit.
Rebecca Earley
Professor of Sustainable Textile and Fashion Design, Director of Textile Futures Research Centre (TFRC), Principal Investigator, MISTRA Future Fashion AHRC Co-investigator, FIRE Up Project.
More than 50 papers will be delivered during the conference, split across four main topic areas:
1: Science and Technology (Track Chairs: Dr Jess Power and Andrew Taylor)
2: Sustainable Futures (Track Chairs: Dr Pammi Sinha and Dr Katie Beverley)
3: Craftsmanship and the Hand Made (Track Chairs: Dr Rowan Bailey and Claire Barber)
4: Enterprise/Industry/Business (Track Chairs: Joanne Harris and Jo Conlon)
Click here to see a full list of speakers.
Conference Organisers:
Professor John Miles
Joanne Harris
Dr Pammi Sinha
Conference Address:
The University of Huddersfield,
Queensgate,
Huddersfield,
West Yorkshire,
UK,
HD1 3DH
Click here for more information about conference proceedings, hotel and venue information and registration.
For details of conference registration rates and to book, please click here.