Join Huddersfield Textile Society for our February Lecture, Textile Digital Printing, The Two Sides of Sustainability and Future Developments.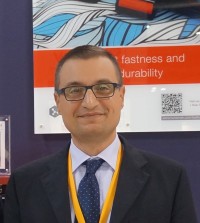 Delivered by: Sergio Prenna, Global Marketing Manager InkJet at Huntsman Textile Effects
About Sergio Prenna
Sergio has almost 30 years of experience working in the textile industry. He witnessed the dawn of digital printing in textiles and its rise to becoming one of the most advanced technologies used in manufacturing today.