Join Huddersfield Textile Society for our February Lecture, Textile Digital Printing, The Two Sides of Sustainability and Future Developments.
Delivered by: Dr Michael Mordente, Global Business Unit Head - Digital Inks at Huntsman Textile Effects
About Dr Michael Mordente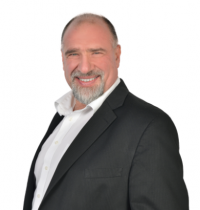 Dr. Michael Mordente is the Global Business Unit Head for Digital Inks at Huntsman Textile Effects, a division of Huntsman Corporation, and the leading global supplier of textile solutions and manufacturer of a broad range of dyes and chemical products.
Dr. Mordente joined Huntsman in 2017 and is responsible for marketing, research and development, manufacturing as well as application development for Huntsman's digital inks business.
With more than 30 years of experience in the chemicals industry, Dr Mordente has held a range of senior roles particularly in the digital inks sector. He was previously Managing Director of Sensient's global inks business until 2016 and before that he was the Managing Director for Inks in Europe.
He started his career in research and development with Ciba-Geigy in Scotland where he worked on the development of new pigments and colorants for the inks, paints and plastics industry. He later took on a role leading a Technical Service and Applications team that supported customers across the globe. In 2005, he was appointed as Global Business Line Head for Imaging and Inks at Ciba Specialty Chemicals.
Dr. Mordente holds a PhD in Physical Chemistry and BSc in Chemistry from the University of Dundee in Scotland. He is based in Basel, Switzerland.