Join Huddersfield Textile Society for our October White Rose Lecture, The Last Stop in a Fabric's Journey.
Delivered by: Harriet Adams - Head of Operations, H & C Whitehead, Speciality Textile Finishers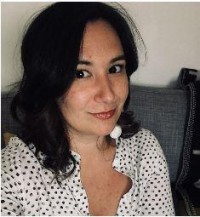 HCW is a commission textile finisher based in Brighouse, West Yorkshire. They are the primary finisher for the outer fabric and inner linings of Burberry trench coats, fully manufactured in the UK. HCW also process a wide variety of upholstery fabrics for domestic bedding and furniture markets.
The talk will introduce HCW, including stories of where their fabrics end up, and will then discuss new technologies they are working with. It will also touch on the complexity of route cause analysis for finishers, with all the many variables already present before they handle the cloth.