For the 2019/20 season we will be visiting two mills and having one less lecture.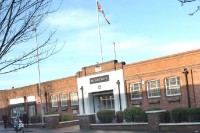 The first of these visits will be to Burberry's Castleford Mill.
Join us for what should be a highly interesting visit. Places are limited to 28 (which is two tours).
We will release timings and more details nearer the time.