Join Huddersfield Textile Society for our upcoming November Lecture, Transparency: Not Seeing the Wood for the Trees.
Delivered by: Mark Sumner - School of Design, University of Leeds
Transparency in all walks of life, political, financial and business has been lauded as a silver bullet that could help to solve many of society's issues. In the same way, transparency has been identified as a vital ingredient in the movement of the textiles industry to a more sustainable model.
But what is transparency, how does the industry become more transparent and what are the positive and negative implications of transparency? Dr. Mark Sumner hopes to answer some of these questions based on his experience of working in clothing retail and his research at the University of Leeds.
About Mark Sumner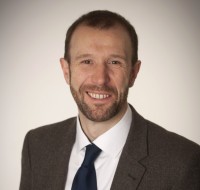 Over the past 5 years that Mark has spent at the School of Design, University of Leeds he has established a diverse range of research interests.
Much of his research has been centred on developing his industrial experience in retail, textile manufacturing and sustainability to explore and develop a systemic and holistic understanding of the impacts the industry has on consumers, suppliers, local communities and the environment.
His research themes include supply chain sustainability, transparency, waste and the circular economy and consumer behaviour. Recent funding successes have lead to a textile focussed project into micro-plastic pollution of oceans, and an exploration of the impact of the Modern Slavery Act on textile brands and their suppliers.