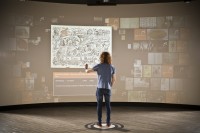 A tour of the University archives
Huddersfield Textile Society's annual visit takes us to the University of Huddersfield's Heritage Quay to learn more about the industry's history.
Heritage Quay is the archive service for the University of Huddersfield, acting as the guardian of both the institution's history, and the archives of other organisations, families and individuals dating back over 200 years.
We collect archives and special collections reflecting the history of education, industry, sport, politics, music, the arts, women and non-conformity.
Our 21st-century role is to collect and secure the future of archives, both digital and physical, to preserve them for generations to come, making them as accessible and available as possible.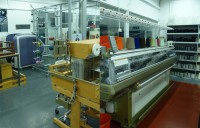 The visit includes a tour of the University's textile workshops