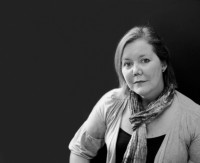 Bridgette Kelly, Consultant Marketing Director for The Campaign for Wool, discusses the importance of marketing to the industry.
About Bridgette:
Bridgette has worked for the wool industry for nearly 14 years and has gained knowledge in the whole wool chain from farm through processing to manufacturing and textile promotions.
Her background is journalism, but she moved into marketing and public relations very quickly as although she loved writing, she wanted to be more creative. She has worked in both the public and private sector in a career now spanning over 30 years.
Much of her career has focused on creative marketing, events and partnership programmes. Her current independent consultancy role involves the direction of marketing for the wool interiors sector on the Campaign for Wool in the UK, USA and Japan.
She developed the concept and directed the Wool House event held at Somerset House, London in 2013 to position wool as a lifestyle fibre. This was followed by Wool Collection Interiors in 2014 when she also launched ONEWOOL.COM - the largest online gallery of wool interior products. This has brought together leading interior brands in a central online destination to make wool easier to find.
In 2013 Bridgette launched the Campaign in the US market holding 'Wool Uncovered' in central Manhattan NYC. She wrote The Wool Book (hardcopy) for the US market which was released at Barnes & Noble to coincide with the event.
Bridgette developed the Campaign's continuing professional education programmes for the American design and architect sector and this year she will launch her new book for the Campaign - the Wool iBook, which she created to ensure that information on the dynamic benefits of wool are available at the fingertips and can be shared freely.