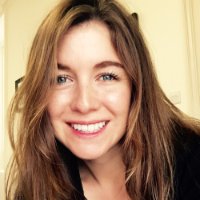 Rebecca Kelley, European Product Marketing Manager for The Woolmark Company, explores the potential of Australian Merino wool in product development and marketing initiatives.
About The Woolmark Company
The Woolmark Company is a global authority on wool. Through its extensive network of relationships spanning the international textile and fashion industries, it highlights Australian wool's position as a leading natural fibre and premier ingredient in luxury apparel.
It is a subsidiary of Australian Wool Innovation, a not-for-profit enterprise that conducts research, development and marketing along the worldwide supply chain for Australian wool on behalf of about 55,000 woolgrowers that help fund the company.
The organisation is best known for the Woolmark logo, which is one of the world's most recognised and respected brands, providing assurance of the highest quality, and representing pioneering excellence and innovation from farm through to finished product.
In this lecture, Rebecca will discuss the many opportunities offered by Australian wool to textile companies in the Yorkshire region.
Members, company employees, students of the University of Huddersfield and members of The Bradford Textile Society are welcome. If you intend to attend, please let our secretary know in advance.